Kleine Schmiedearbeit...
First Page | « | 1 | 2 [ Go to bottom | Go to latest post | Subscribe to this topic | Latest posts first ]

65, male
from DL1LBN on 05/27/2022 10:35 PM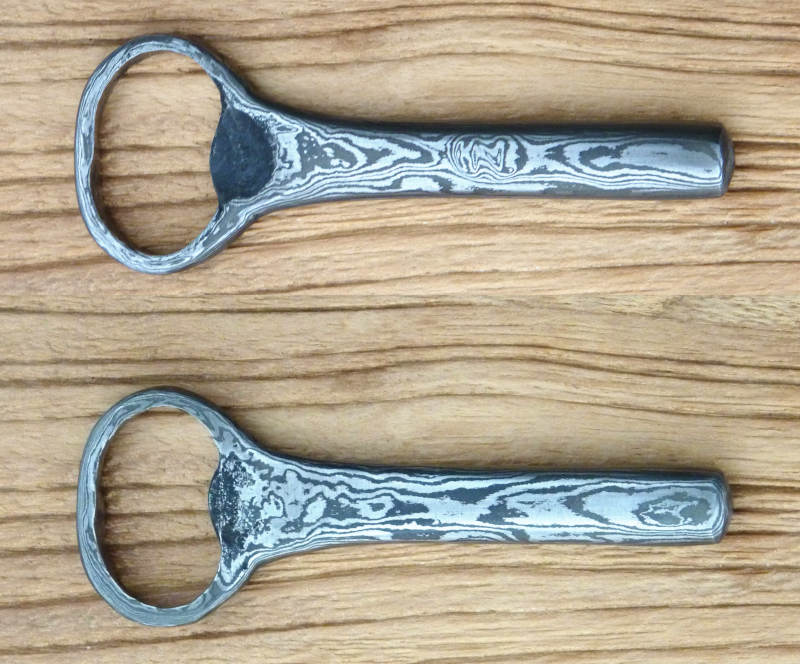 Zum Thema Flaschenöffner hätte ich auch was beizutragen, der ist aus den Resten eines teilweise verbrannten Damastpakets entstanden. Nach dem Entfernen des ruinierten Materials blieb gerade so viel übrig, dass es für den Öffner gereicht hat.
Gruß   Christoph
Wasser trinkt der Vierbeiner, der Mensch findet Bier feiner.
Reply
Edited on 05/30/2022 08:45 PM.
from axdamast on 05/29/2022 09:41 PM
Auch sehr schön, kann meine Damastreste auch nie wegwerfen😉
Viele Grüße
Alex
Blood,Sweat and Musclecat